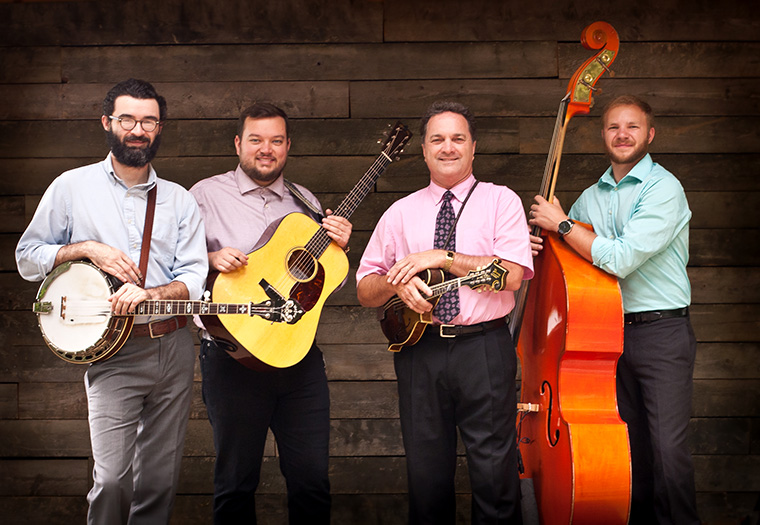 Just in time for summer, the Larry Stephenson Band releases an upbeat new single titled "
Who Are They
?" from the band's album
30
.
"I co-wrote this fun song with IBMA & SPBGMA Songwriter of the Year award-winner and my friend Donna Ulisse. We had a good day writing this! We've always wondered 'Who Are They?' 'They' said this, 'they' said that! Not sure we figured it out, but we tried," explained Larry Stephenson.
The first single from the album is "Two Ol' Country Boys Like Us" written and performed by Larry Stephenson and Ronnie Bowman It has been a surefire hit for the Larry Stephenson Band appearing all over the bluegrass radio charts since it's release.  It charted on the Bluegrass Today Top 20 Monthly and Weekly Charts numerous times along with hitting the SiriusXM Most Played Tracks since it's release.
The album 30 was released on Whysper Dream Music and celebrates the band's  30th Anniversary. They have been entertaining audiences for 30 years including performances on the Grand Ole Opry, RFD-TV and headlining festivals and concerts across the US and Canada. The group is led by Larry Stephenson who is a Virginia Country Music Hall of Fame member and 5-time Society for the Preservation of Bluegrass Music in America (SPBGMA) Male Vocalist of the Year award winner. The organization also inducted Stephenson into their SPBGMA Hall of Greats in 2018. With numerous IBMA and SPBGMA nominations and awards.
Please join The Larry Stephenson Band in Nashville this weekend as they kick off their "30 Tour" and celebrate the new single. Performances include:
June 28, 2019 – Jenny Brook Bluegrass Festival – Turnbridge, VT
July 24 – Musicians Against Childhood Cancer – Marengo, OH
July 26 – Mountain View Park – Grottoes, VA
July 27 – House of Prayer – Clarksville, VA
July 28 – Northside Gospel chapel – Victoria, VA
July 31 – Milan Bluegrass Festival – Milan, MI
Stay tuned for more music and show announcements by visiting larrystephensonband.com and Facebook.