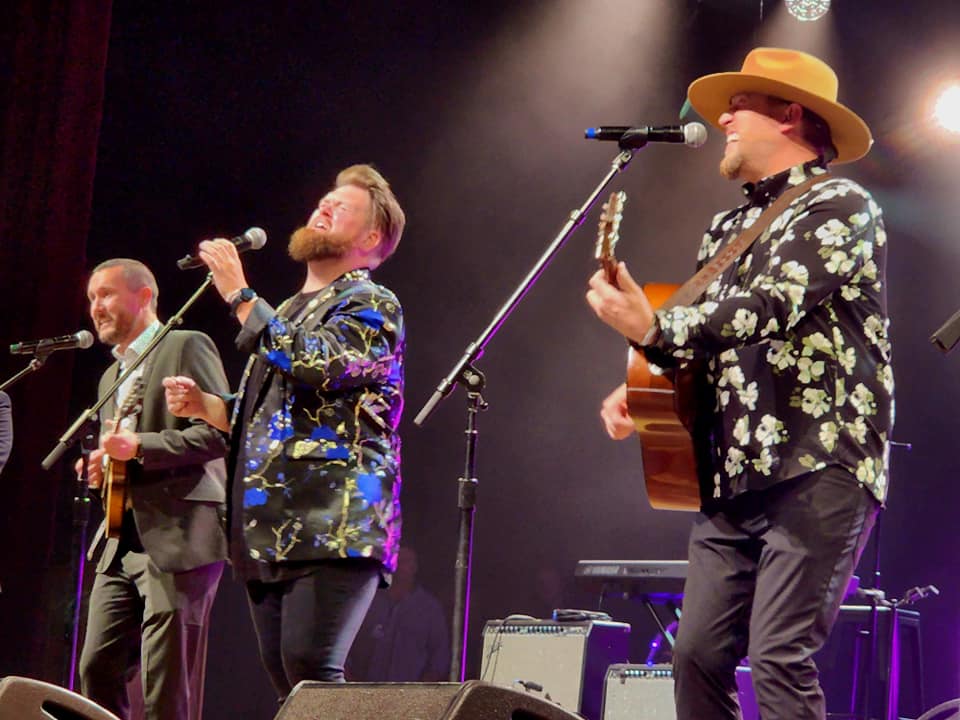 Nashville, Tenn. (October 25, 2022) – After their stellar performance at the 8th nnual Josie Awards at the Grand Ole Opry House in Nashville, Tennessee on Sunday, October 23, 2022, The Goodwin Brothers were awarded Bluegrass Group of the Year.
Jonathan Goodwin accepted the award on behalf of the Eastern Kentucky-based group, saying, "We never did this to become famous. We just wanted to be effective and make people feel something when they heard our music. Some nostalgia, happiness, or maybe just remembering some good times when you were young; that's the first reason. The second reason was to have fun. I think we have accomplished that at some point. Thanks to our team and our friends."
Pinecastle Records recently announced The Goodwin Brothers to their impressive roster of talent, noting their Bluegrass/Americana meets Southern Gospel trademark sound. Brothers Jonathan Goodwin, William Goodwin, and Chase Bush exquisitely deliver three-part harmonies that can be heard on their upcoming single set for release after the new year. The band garnered previous chart success with songs such as their #2 Bluegrass Today chart hit, "Barefoot Girl," and other hits such as "Anywhere With You" and "Still The One."
Music fans can catch The Goodwin Brothers live on October 29 at The Grove in Glasgow, Kentucky. For additional tour dates and more information on the band, please visit thegoodwinbrothers.com.
More on The Josie Music Awards
The Josie Music Awards is a brand of The Josie Music Association, LLC, owned by the highly respected partnership team of Josie Passantino and Tinamarie Passantino. Since its inception in 2015, the Josie Music Awards has remained the largest, all-genre, privately-owned, global independent music award show celebrating independent music artists.