The Goodwin Brothers won big at the Lexington Music Awards Show held last weekend at The Lyric Theatre & Cultural Arts Center in the heart of Lexington. The Goodwin Brothers, featuring Jonathan Goodwin, William Goodwin, and Chase Bush, won the Bluegrass Artist of the Year Award and the Critics Choice Award. In addition, Jonathan Goodwin won the Keyboard Player of the Year Award. During his acceptance speech, Jonathan said, "We are not competing with each other. We are completing each other."
Ron Browning, Lexington Music Awards Lifetime Achievement Honoree, said, "Congratulations to the sensational Goodwin Brothers with three big wins in the 9th Lexington Music Awards – Best Bluegrass, Best Keyboard, and the Critics Choice Award! These guys are stellar, and I have a strong feeling they are Grammy bound! Bravo!"
The night before the Lexington Music Awards, John Cowan invited The Goodwin Brothers to be part of a fundraiser for the flood victims of Eastern Kentucky. The event was also held at The Lyric Theatre, where Cowan performed with his Newgrass All-Stars band, including Shad Cobb, Jim Hurst Music Page, Steven Moore, and Johnny Staats.
The Goodwin Brothers have achieved tremendous success recently, including winning the Josie Music Award for Bluegrass Group of the Year. Additionally, the band is nominated for the Appalachian Arts & Entertainment (Appy) Award for Best Bluegrass Group. The "Appy" Awards Show will be held on March 18, 2023, at the Mountain Arts Center in Prestonsburg, Kentucky. The red-carpet event begins at 6:00 pm, with the ceremony starting at 7:00 pm EST.
On April 7, 2023, Pinecastle Records will release the first single from The Goodwin Brothers' highly anticipated new album coming later this year. Previous chart singles include their #2 Bluegrass Today chart hit, "Barefoot Girl," and other popular songs like "Anywhere With You" and "Still The One.
In addition to touring and recording with The Goodwin Brothers, Jonathan Goodwin founded and is the CEO and Producer at the multi-faceted company Dreamland Entertainment Group, an award-winning full-service creative company possessing extensive expertise in the worldwide music and film industry. Management for The Goodwin Brothers is provided by Mark Newton, also a part of the Dreamland team.
For additional tour dates and more information on the band, please visit thegoodwinbrothers.com.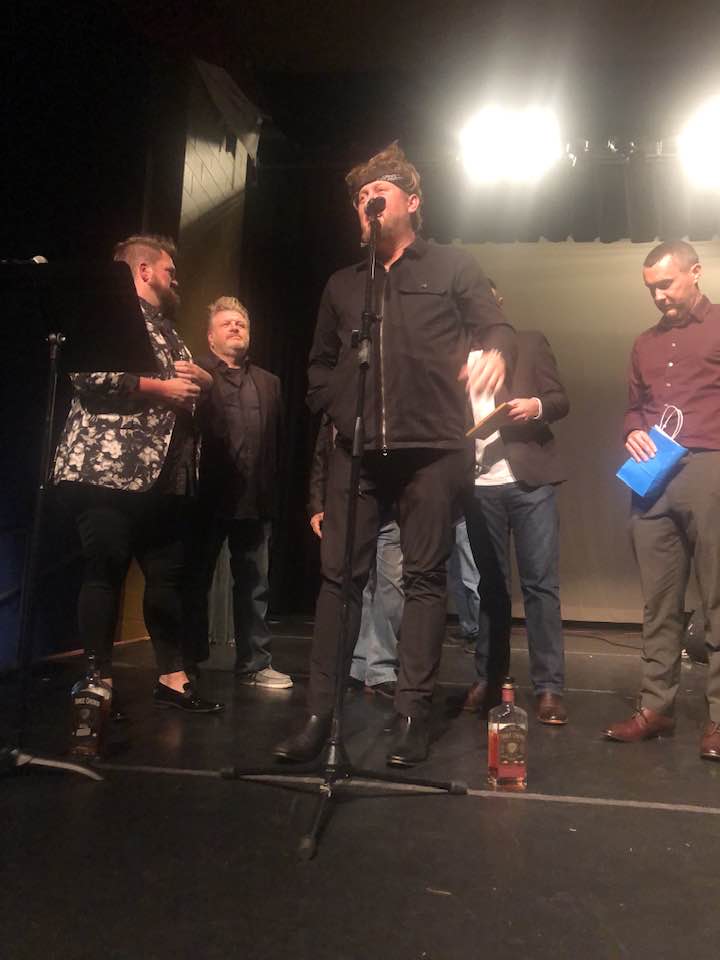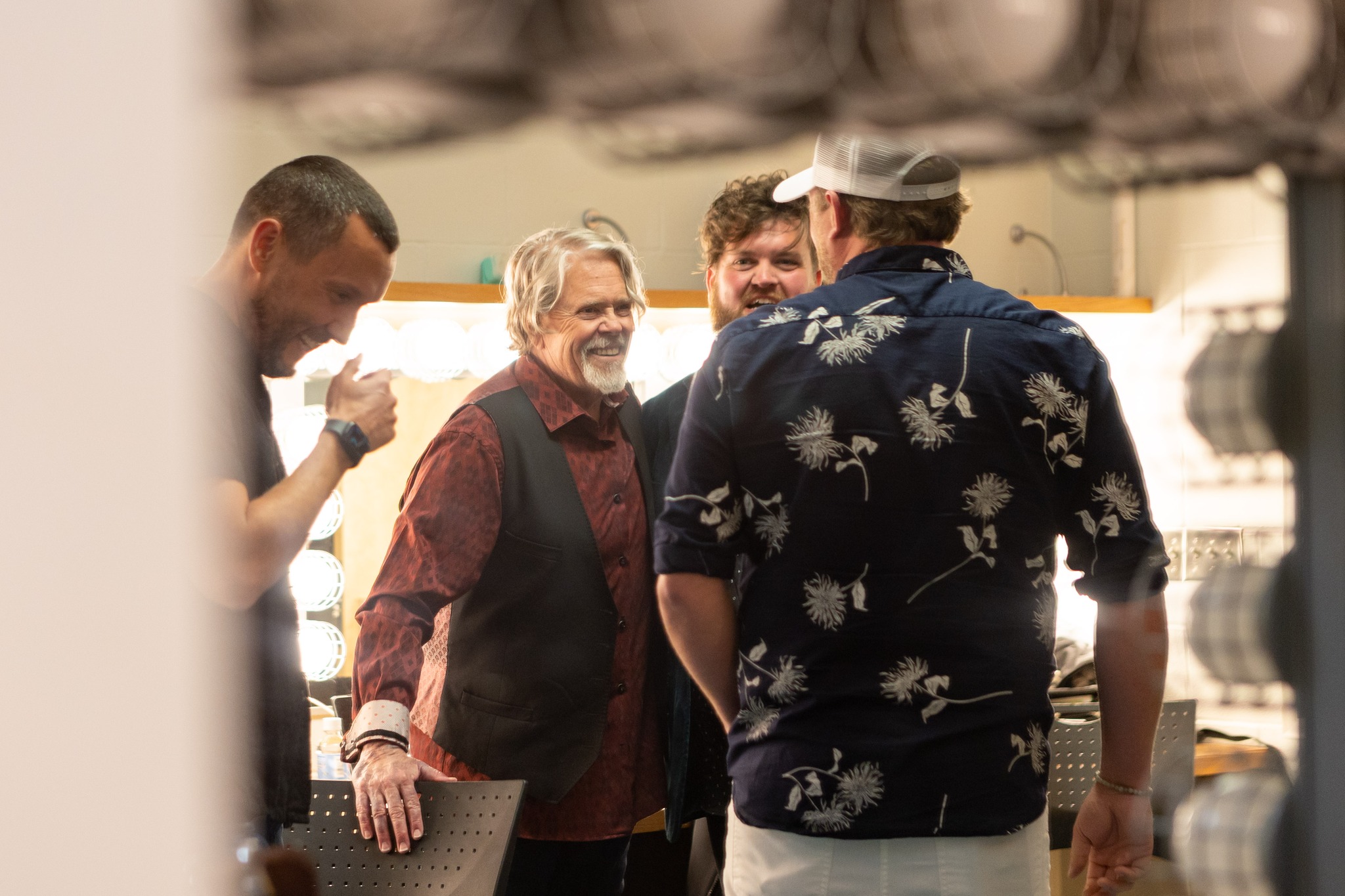 The Goodwin Brothers with John Cowan
Photo by Madison Thorn Photography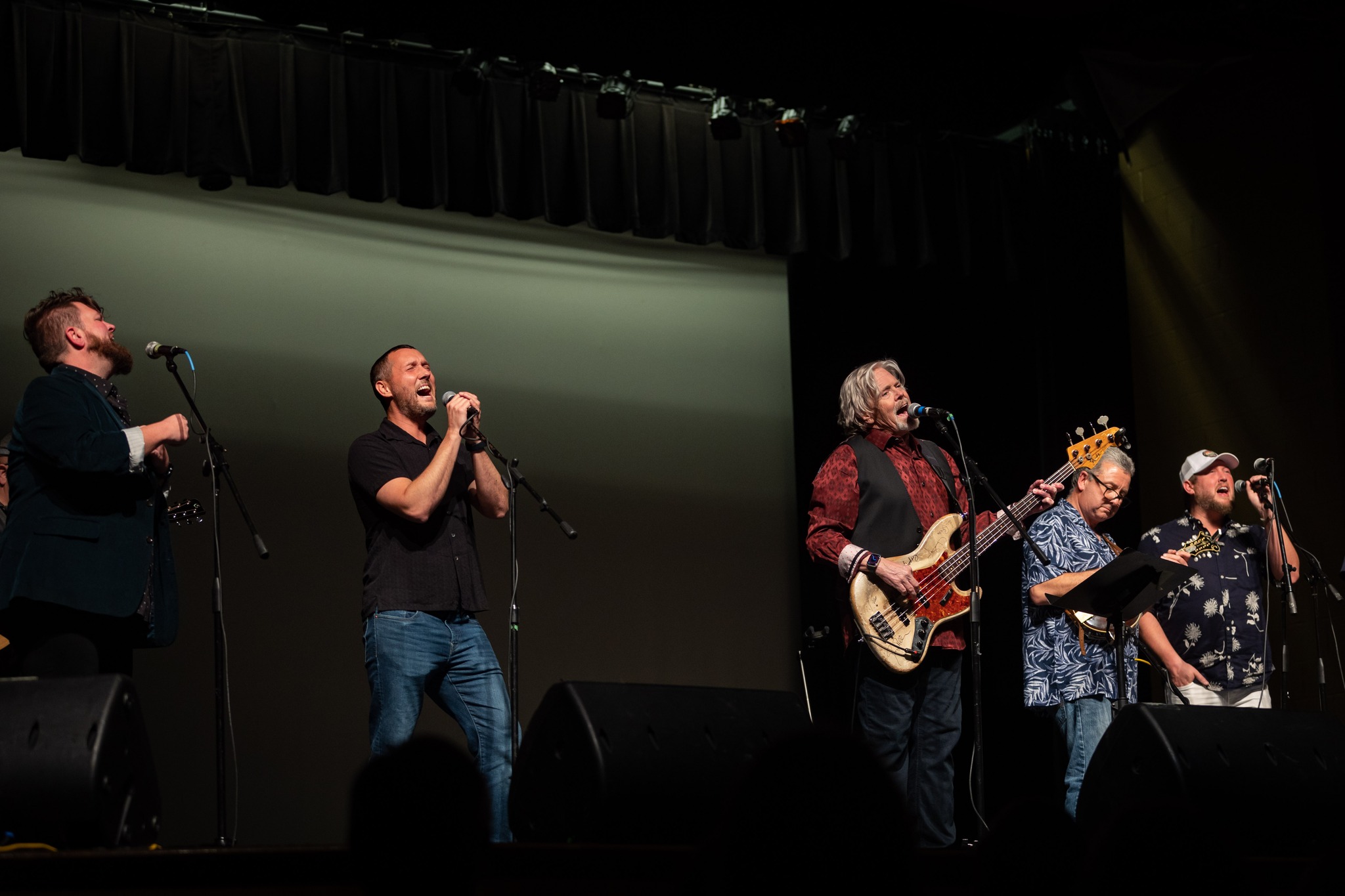 The Goodwin Brothers on stage with John Cowan and benefit for Eastern Kentucky flood victims.
Photo by Madison Thorn Photography