SEE VIDEO BELOW:
Nashville, Tenn. (August 9, 2023) — The future of bluegrass got brighter for a Kentucky fiddler who won the $5,000 Steve Gulley Memorial Scholarship.
"Oh my gosh, that is so awesome," Madeline "Maddie" Murray, a University of Kentucky sophomore, said when told she received the honor. "I don't know if my heart can take much more."
The Steve Gulley Memorial Scholarship honors a singer and songwriter who gave so much to bluegrass music during his lifetime. He passed away from cancer in 2020. The $5,000 scholarship is awarded to a student who best represents the future of bluegrass music.
The scholarship was founded by Crandall Creek, a West Virginia-based bluegrass band. The scholarship is administered through the band's affiliated non-profit, the Bluegrass Music Endeavors Foundation.
Blue Highway's Tim Stafford announced the scholarship winner during Crandall Creek's show at the world-famous Station Inn on August 8, 2023. Maddie was there and sat in for a song with Crandall Creek.
"Although I never got the amazing privilege of meeting Steve Gulley, I would like to continue to honor his bluegrass memory and legacy through this scholarship with my bluegrass music," Maddie said. "I've had the honor of hearing Steve Gulley's stories through many amazing bluegrass musicians who got to work with him over the years and knowing him through the memories he's stamped on others' hearts."
Maddie is from Clay City, Kentucky. She studies clinical leadership and management at the UK College of Health Sciences. She said the scholarship will help her pursue her career in the health field and her passion for bluegrass music.
She began learning classical violin at the age of 7. A chance encounter seven years later opened Maddie to bluegrass when a band that was playing stopped her on the street. They asked Maddie what was in the case on her back.
"I told them I had a violin with me," Maddie recalled. "They responded that it was a fiddle and asked me if I wanted to pick with them."
While Maddie says she is looking forward to a career in health, bluegrass will always be part of her life. "The fiddle has become a part of me."
For more information, please visit,
Crandall Creek: CrandallCreek.com
Bluegrass Music Endeavors Foundation: CrandallCreek.com/about-4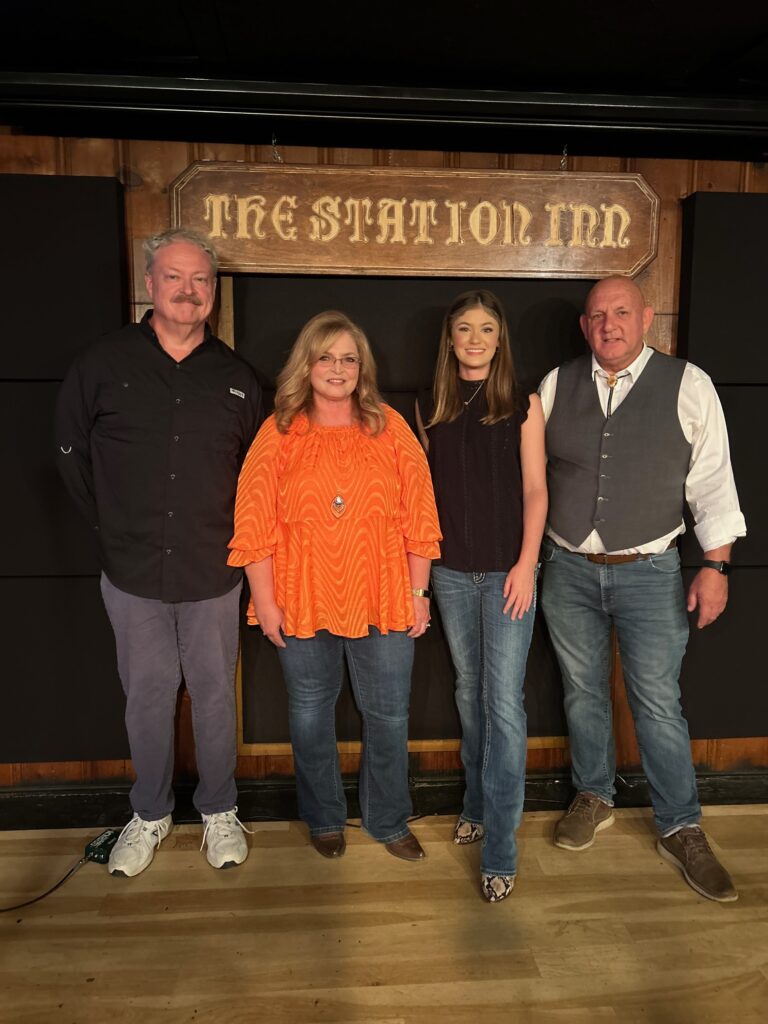 L-R:  Tim Stafford, Debbie Gulley, Maddie Murray, Jerry Andrews at the Station Inn, Nashville, TN on Tuesdasy, August 8, 2023
Maddie Murray (recipient of the Steve Gulley Memorial Scholarship) with Debbie Gulley at the Station Inn, Nashville, TN on Tuesday, August 8, 2023.